Article summary
Young people are more rebellious than older people and also less vulnerable to COVID.
So, when young people break the COVID control rules, the standard response is to keep them under control by making the rules tougher.
This is fine for the old and vulnerable that are past their peak pubbing, clubbing and partying days, and are commonly in receipt of a pension. But it is a financial and social disaster for the young.
It is important to bear in mind that a 'risky' social life in youth is not a luxury, it is an important part of human development. It helps us to gain adult wisdom, become better parents and make improved choices about who we want to bread with.
Worse still, this strategy promises the young many years of repaying the national debt, way beyond the natural lifetimes of the older people they are protecting.
But, some young people will end up with Long COVID, so they also have a vested interest in keeping the disease under control.
We propose a basic level of protection for everyone by using track and trace and imposing some restrictions. In addition, people will be required to join one of two groups, depending on their priorities. As far as possible, these groups will not mix.
The 'High Risk Group' will be self selecting and make COVID protection their main priority. The second group will opt for a more balanced lifestyle. They will trade off a higher risk of catching COVID, in return for greater education, job and social freedom.
Both groups will be allowed access to the high street but at different times, so the service economy will be supported.
If the infection rate threaten to get out of hand, tougher restrictions will have to be inflicted on everyone. However, it will still make sense to allow different risk groups to shop at different times, to maximise protection for the most vulnerable.
The two groups will require some form of visual identification. For e example, wearing a colour coded badge or pendant.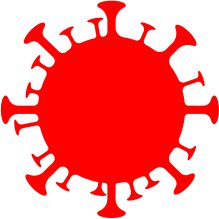 Our suggested key innovation is to separate out the high and lower risk people so that they visit the high street at different times. This will allow moderate restrictions (e.g. Tier One in England) to be imposed on everyone, while still offering vulnerable people a higher Tier level of COVID security.
The people who have not been infected with the coronavirus fall into two broad categories:
(i) Those at high risk of becoming seriously ill and dying from COVID.
These people are highly motivated to conform to any restrictions placed on them.

(ii) Those at moderate risk of suffering serious consequences from infection.
These people have far less incentive to maintain COVID hygiene standards.
The current system is unfair because the poorest moderate risk people of working age are forced to endure economic hardship to protect the health of others, who in many cases enjoy a higher standard of living.
According to conventional thinking, calling on the poor to make the biggest sacrifices is the only way of bringing down the R number.
Bill Courtney disagrees and suggests a less punitive solution.
This proposal follows existing practice by imposing a moderate level of restrictions on everyone to help to keep the R number down. But, an additional measure is taken to protect both the economy and vulnerable people. This involves splitting the population into two groups that (as far as possible), do not mix.
Everyone will still have full access to the high street but high and medium risk people will be there at different times.
For the plan to work, the population has to be split into three groups, each clearly identified in public, by wearing a badge or some other clear means of identification.