SALi in a nutshell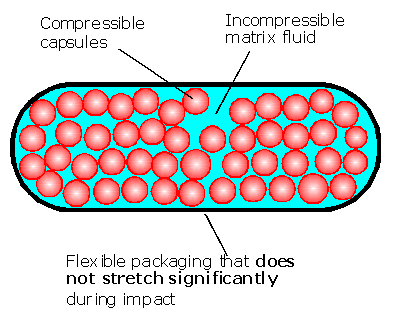 SALi based cushions are used for protecting people and property from violent impacts, vibrations and shock waves.
They consist of lots of small, compressible elastic capsules blended with an "incompressible" matrix fluid, with the mixture being retained in a strong package, which does not stretch significantly during an impact.
Figure 1. The essential features of a SALi based cushion.