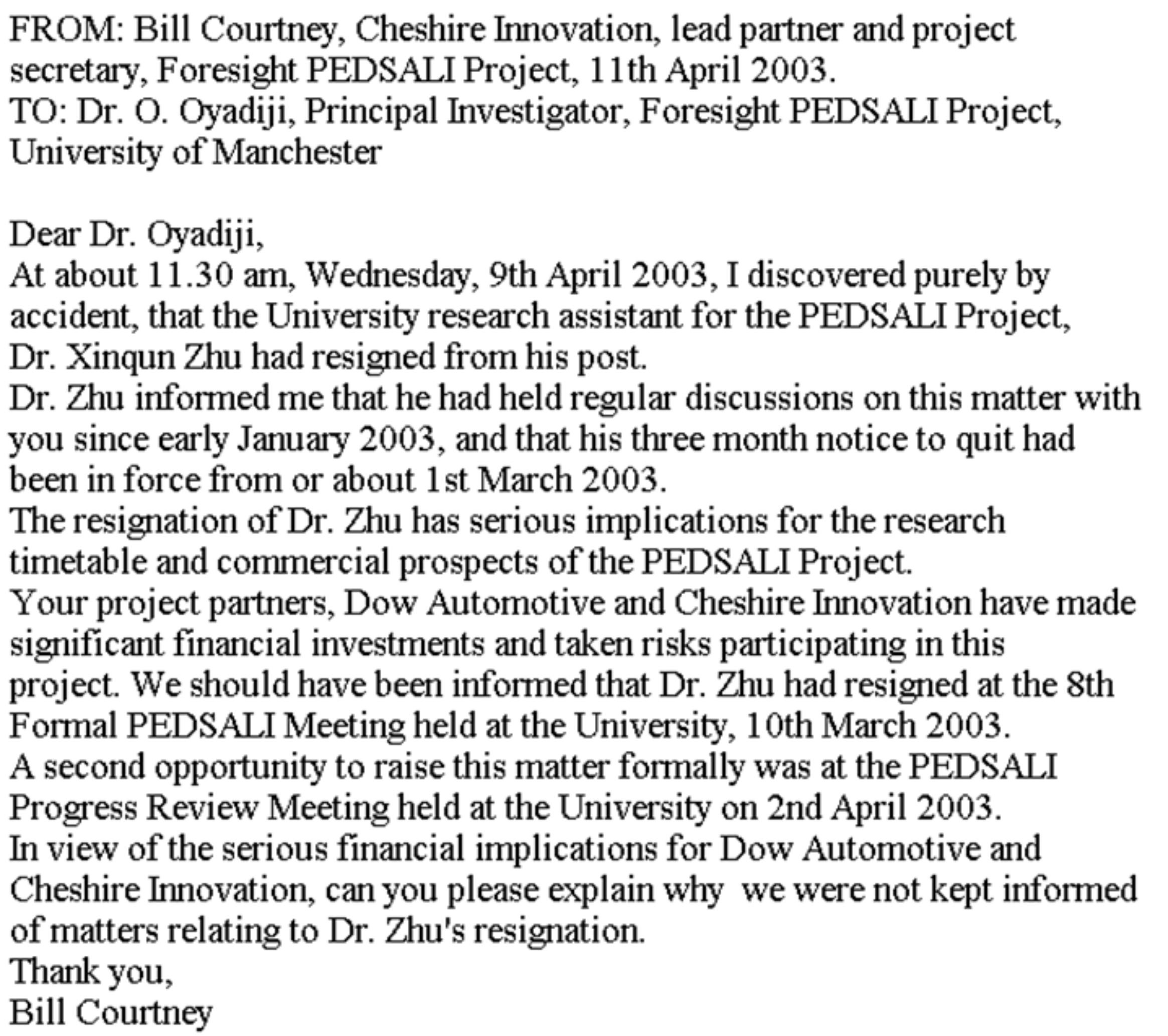 Some key recipients of this email
Dr. R Boyle was the EPSRC monitoring officer for the University contribution to the PedSALi project.
Professor Jan Wright was Dr. Oyadiji's line manager and joint recipient of the PedSALi funding. He had attended the 10th March and 2nd April meetings where the industrial partners had been deceived about the research assistants resignation. He later admitted in writing to having participated in this deception. [You can verify this by using the Freedom of Information Act.]
N. J. Wood was the head of the Mechanical Engineering Department at the University. Fourteen months earlier Bill had written to Professor Wood warning him that the research assistant was in distress and in need of urgent help.
Dr. Oyadiji and Professor Wright were ignoring the assistant's plight. So Bill requested a meeting with Professor Wood to sort the problem out before it "all goes horribly wrong". But no meeting was granted and no help was given.
And then it all went horribly wrong.