A New Breed of Lubricant Free Displacement Pumps

Patents GB 2273133 and GB2306580

The lubricant free designs cover piston, diaphragm and peristaltic type pumps. Three of our designs are described below.
These pumps were designed for use in a new type of refrigerator that would protect the ozone layer and also generate clean electricity.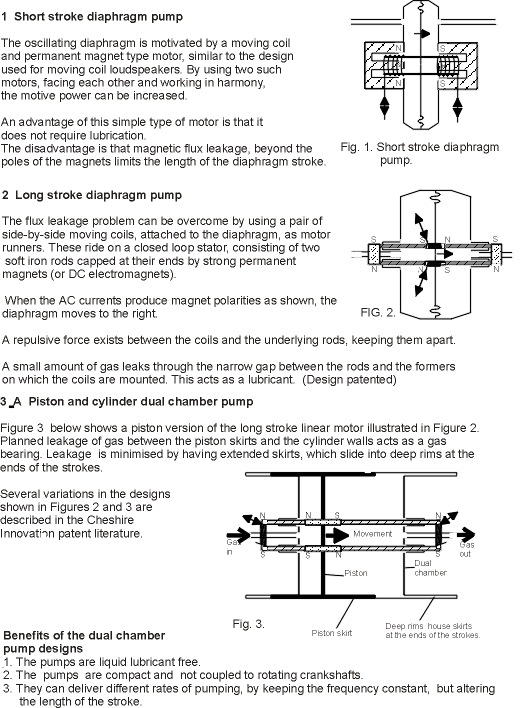 Do you want to read any of our published patents?
The menu of all inventions on this site is on the right. ->