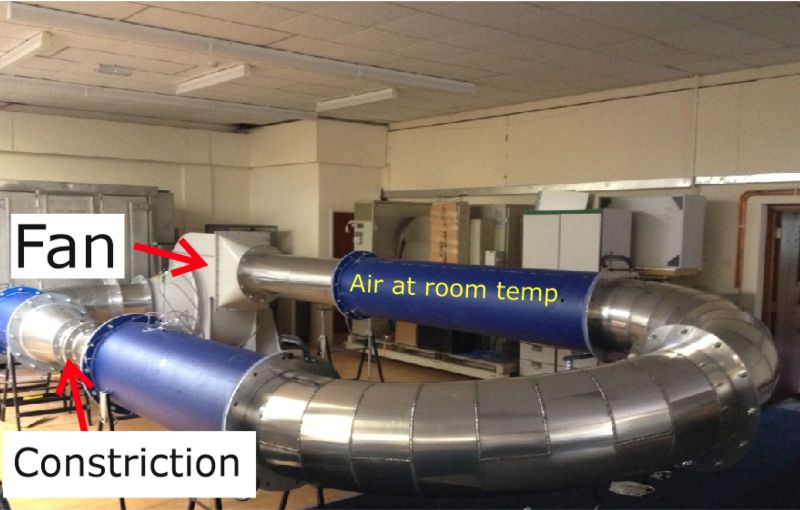 Figure 1. This photograph shows our research LP Turbine. It generates power by extracting heat from the surrounding air and converting it into electricity. [We explain how LP Turbines work on this linked webpage.]
A surprising feature of the design is that the surrounding air temperature is not critical because the LP Turbine always settles down to run a few degrees cooler than its surroundings. This is true whether the LP Turbine is running at the equator or the South Pole. The coldest spots on the LP Turbine casing are likely to be about 5 – 6 degrees cooler than the surrounding air, but this will vary with the size of the unit and its power output.
The small scale commercial design is expected to have an entirely different shape, being a metal capsule about the size of a traditional red public telephone box. It will require roughly about the same amount of materials as two domestic washing machines. So, when mass produced, it should sell for about twice the price of a washing machine. Our early estimates are that this unit will be capable of generating about 5 kW of power, which will meet the normal needs of a family of four. Patent Office searches indicate that the design is new, but in many ways it is quite traditional and could have been invented a century ago.
Apart from regular servicing, there are no running costs, because heat from the surroundings provides the fuel. Again, sticking with the washing machine analogy, we can assume that the annual servicing costs will be about twice that for a domestic washing machine.
In order to grasp how LP Turbines will completely change our migration issues you need to be aware of some of their key properties.
They will be able to generate electricity anywhere in the world 24/7 at a lower cost than using solar cells, wind turbines or any other current form of electricity generator.
They will also cool the surrounding air. This could be a minor nuisance in the UK in winter because it will chill the local environment. But in warm countries, say from southern Europe, down to the equator, this chilling will be a bonus, because LP Turbines could provide free air conditioning. In hot countries, the role of LP Turbines could be reversed, with their primary importance being to provide minimal cost air conditioning, with electricity being generated as a by-product.
When the air is chilled, water vapour will condense out on the LP Turbine casing as dew. Up to 1.5 litres of water could be produced for every kW hour of electricity generated. This could provide sufficient fresh water to meet the cooking and basic hygiene needs for our family of four in a warm climate. In the UK, the dew could turn to ice in cold weather, but modern anti-icing coatings will hopefully prevent the ice building up.
There will be no need for national electricity grids because all the electricity that domestic consumers and industry need will be generated locally.
There are large variations in electricity demands during a 24 hour day. During off-peak periods the spare electricity could be used for splitting water into hydrogen and oxygen. The hydrogen could then be compressed and used as an alternative to petrol and diesel, for powering our transport systems.
The above analysis suggests that people living in the UK and other countries with cool damp climates will gain real benefits in terms of low cost clean electricity and transport fuel. But people living in southern Europe will gain an even bigger boost to their economies, thanks to the production of free air conditioning and fresh water. Innovative people in southern Europe will also have a greater incentive to come up with new businesses, because in warm weather, they will be generating more electricity than they need.
These additional benefits will also motivate innovators in developing counties closer to the equator. As a bonus, they will be able to sidestep the huge cost of building a national power grid.
It should be remembered that most of the people who migrate to the UK from the rest of Europe and elsewhere are hard workers who are prepared to make sacrifices for the long term benefit of their families. If LP Turbines allow them to fulfil their dreams in their native countries, they will have very little incentive to move to the UK.
For the sake of argument, we have described economies where each household has its own LP Turbine unit. But in many cases, especially in cooler climates such as the UK, larger LP Turbine power stations serving clusters of properties are more likely. This will enable them to run on other sources of low grade heat in winter. For example, heat extracted from deep underground or the sea.
We discuss the many ways in which LP Turbines could drive innovation on this linked web page.